Philips Respironics Trilogy 100 / 200 / 202 Portable Ventilator
Brand : Philips
Light, versatile and easy-to-use, that's the Trilogy100 portable ventilator at its essence. With its light weight and proven technology, Trilogy100 makes invasive and non-invasive treatment less complicated for a wide range of adult and pediatric patients.
 Connected
 Reliable and portable
 Flexible
 Volume targeting
 Mouthpiece ventilation
 Digital Auto-Trak
 Accessories
View Details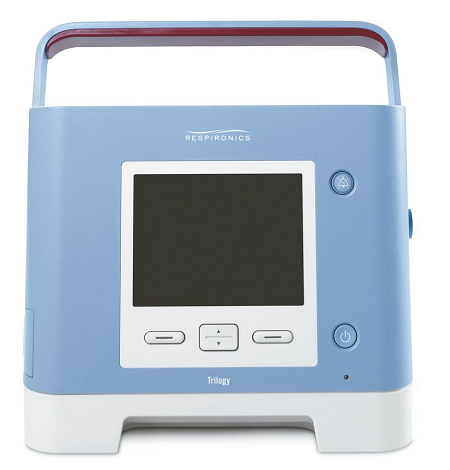 Respironics V680
Brand : Philips
Discover Philips Respironics V680: the simple, clinically advanced way to provide your patients with reliable, high-performance ventilation across the continuum of care - without compromise.
 Critical Care Ventilator
 Advanced invasive and noninvasive ventilation
 Integrated ventilation without compromise
 Ease of use and comfort
 Adapts to your patient
View Details