Advanced Hemodynamic Monitor
PulsioFlex Monitor
Brand : Maquet
PulsioFlex is a flexible platform with intelligent visualisation for advanced haemodynamic patient monitoring.Through modular expandability and the availability of our efficient monitoring technologies, the system is able to be adapted to each patient's individual need at any time
 Optimal readability (Brilliant 8" LED colour screen with high resolution, Dark background and wide reading angle (>170°))
 Easy to use (Glass touch screen and intuitive user interface, Individually adjustable parameter layout)
 Comfortable handling (Minimised dimensions and low weight, Flexible mounting and installation possibilities)
 Future-proof platform concept (Modular expandability with automatic module detection, Network compatible e.g. print function via hospital network)
View Details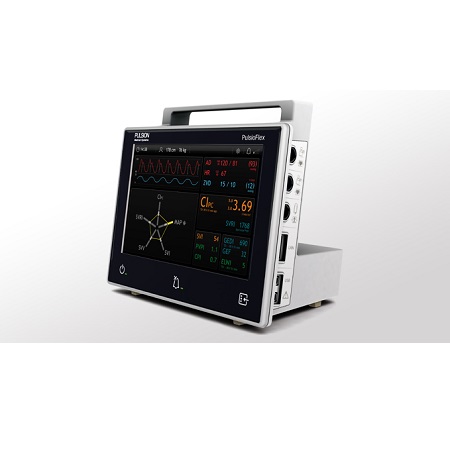 CeVOX-Technology
Brand : Maquet
ScvO2 offers quick reacting information on the patients haemodynamic status. ScvO2 is much more sensitive than blood pressure and heart frequency for detecting shock status of any origin.
 The indications for ScvO2 monitoring for early detection
 Imbalance between oxygen supply and oxygen consumption
 State of shock of any origin
 Insufficient cardiac output (surrogate parameter)
 Immediate recognition of insufficient tissue oxygenation
 Access via standard -CVC
 Reduction of blood gas analysis
 Oxygenbalance in real-time
 Easy handling - no in-vitro calibration required.
View Details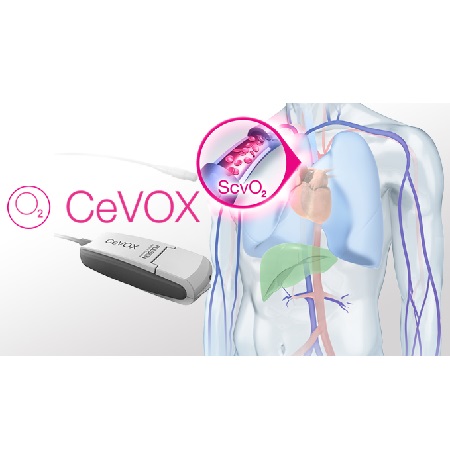 LiMON Technology
Brand : Maquet
LiMON is the Technology for non-invasive measurement of liver function and splanchnic perfusion monitoring, based on elimination of Indocyanine Green (ICG). ICG is a fluorescent dye. It is intended for intravenous injection. The absorption and emission spectrum of ICG are both in the near infrared range. For this reason it can be detected and quantified by optical procedures. Measurement can be performed non-invasively through the skin. Due to the fact that ICG is eliminated in the liver exclusively, the detection rate is a valuable indicator for global liver function.
The diagnostic importance of the ICG detection as an indicator for the liver function has been confirmed in numerous scientific publications and has been established for more than 30 years.
 Earliest detection of liver dysfunction
 Reflects actual liver function
 Non-invasive measurement
 Available at the bedside
View Details